About AudioLogic Hearing
AudioLogic Hearing is an independent audiology and hearing aid clinic offering premium hearing care to adults and children. We offer our clients a wide range of hearing aid brands because we are not owned by a hearing aid manufacturer nor part of a large hearing aid retail chain. Our clients receive a very thorough service from professional, personable and caring staff. At AudioLogic Hearing you will receive after sales service and ongoing care and maintenance which is paramount for a successful hearing aid fitting and to ensure you receive the maximum benefit from your hearing aids. We employ fully qualified Audiologists with post graduate training in Clinical Audiology and are full members of Audiology Australia and Independent Audiologists Australia.
Click below to view
Watch our video to learn more about us
We work with the following manufacturers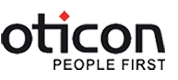 Michelle Pasinati
Founder, Director & Principal Audiologist
Michelle has postgraduate qualifications in Clinical Audiology having completed a Masters degree in Clinical Audiology at The University of Melbourne.
She has over 18 years experience working with adults and children in diagnostic audiology, hearing aid fitting and rehabilitation in Australia and in the UK.
Michelle is passionate about the service she provides and always strives to achieve the best possible outcome for her patients. Michelle's extensive clinical experience along with her professional and caring manner ensures our patients receive outstanding audiological care.
Kate
Office Administrator

Kate joined AudioLogic Hearing in 2018 bringing with her 18 years of medical administration experience.
Kate enjoys working closely with our clients in the professional and caring manner that AudioLogic Hearing has become renowned for. Kate can assist you with hearing aid batteries and general hearing aid maintenance, accounts and appointment enquiries and information regarding the Government Hearing Services Program for eligible pensioners and DVA cardholders and hearing services provided under WorkCover.
AudioLogic Hearing offer FREE hearing tests and FREE hearing devices to eligible pensioners and war veterans/DVA cardholders as part of the Australian Government Hearing Services Program.*
If you are a pensioner or DVA cardholder and you have not had your hearing tested or perhaps you have already been identified with a hearing loss but have not proceeded with hearing devices, call AudioLogic Hearing on 03 9754 4162 to make an appointment with an Audiologist to discuss your situation further.
Our administration staff will assist you with your application for your free hearing services voucher. Click on the link below for more information on applying for hearing services through this Program:
http://www.health.gov.au/internet/main/publishing.nsf/Content/health-hear-applic.htm
* Conditions apply under the Australian Government Hearing Services Program.
Hearing loss can be caused by exposure to industrial noise through the workplace and is called industrial deafness. Noise-induced hearing loss is an irreversible condition that can have a significant impact on your life.
If you have worked in a noisy environment (eg. Factory, building, industry, etc) you may have a hearing loss. AudioLogic Hearing is registered with WorkCover to provide FREE hearing tests and FREE digital hearing aids to successful WorkCover claimants.
To find out further information, please contact our clinic on 03 9754 4162 to arrange a consultation with the Audiologist.
Private health insurance may contribute towards the cost of the hearing aid fitting, the amount dependent on your level of cover. Please contact your fund for further details. A tax receipt for payment of the hearing aid/s will be issued to you and this can be taken to your private health insurer to claim a rebate.
Tax Offset
In addition, you may be able to claim a medical expense tax offset for hearing aids. From 1st July 2012, the government will income test the net medical expenses tax offset. There is no upper limit on the amount you can claim. Further information may be obtained from your financial advisor or accountant, alternatively call the Tax Office on 13 28 61 or Click Here